Back To Blog
Annual Spring Tour Takes Morehouse Business Students to Australia and New Zealand
March 23, 2018
A group of Morehouse College business students just spent 10 days in Australia and New Zealand learning about the countries and their business practices.
The Spring Tour is an annual adventure sponsored by the Morehouse College Division of Business Administration and Economics that takes groups of students to points around the world to soak in international business lessons and culture.
"It's the opportunity to have global exposure, to see how businesses operate overseas," said Douglas Cooper, director of Special Programs in Business Economics in the Morehouse Division of Business Administration and Economics. Cooper traveled abroad with the students.
"They get a sense of the international issues that they read about in the United States," Cooper said. "Being able to get overseas and see things first-hand gives them a more real-life, real-time perspective of issues happening globally."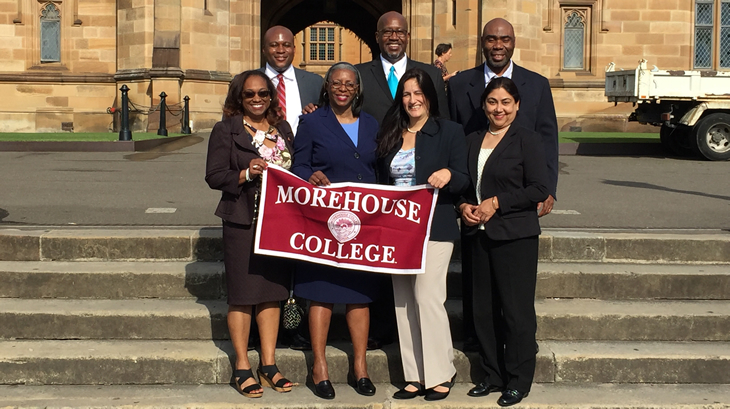 The students, who applied last fall to be part of the 32nd annual tour, are some of the top business students at Morehouse. They also did a presentation introducing Australians to Morehouse College and the College's unique mission.
Last year, the Spring Tour took students to London. In past years, the finance and international business students have been to every continent.
This year's trip to Australia and New Zealand—the group left on March 9 and returned March 17—is the 20th anniversary of the Spring Tour's last trip to those destinations in 1998.
This year, they visited the University of Sydney, one of Australia's top institutions, to get a sense of the school's mission, particularly in the business program. They also talked with members of Australia's Aboriginal community, activists, and legislators to better understand issues facing the Aboriginal community "which is in many instances, is not very much unlike what has impacted the African American community," Cooper said.
Students also visited Fonterra, one of the world's largest dairy exporters and milk processors, to learn about issues confronting that industry.
One of the reasons Australia was chosen as this year's destination was to see the evolution of an initiative called the Transpacific Partnership—an initiative that President Donald Trump has pulled the United States out of. "The destinations are usually chosen based on something economic and significant going on in the region," said Cooper. "The students had to do a research paper on that issue, so, it's interesting for them to go to the region now."
Students visited Sydney, Australia's most populous city and the state capital of New South Wales, as well as Auckland, the largest urban area in New Zealand.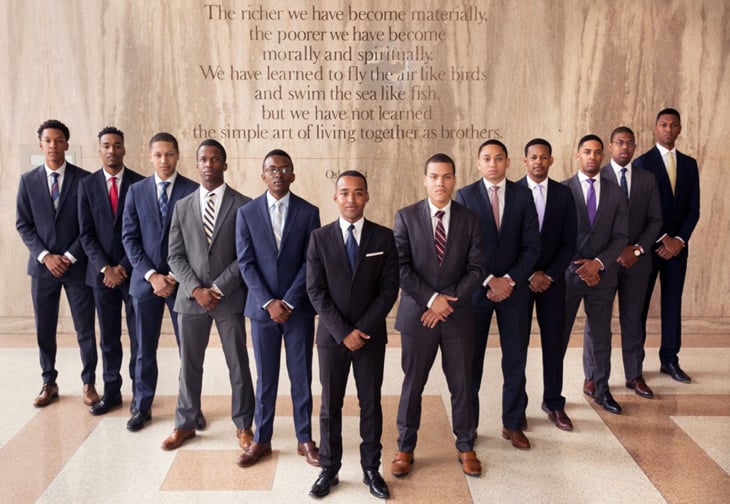 The Spring Tour was developed and implemented in 1982 by Dr. James Hefner. Students began to travel internationally in 1985 with Dr. John Williams and continued to travel overseas with Mr. Benjamin P. McLaurin, Director of Career Counseling & Placement. Since its origin, students from all areas in the Division of Business Administration and Economics and other related disciplines have been allowed to participate in the Tour. Students have visited more than 20 countries over the years.