Back To Blog
Morehouse College Prepares for 135th Annual Commencement Ceremony
April 13, 2019
Visionary Investor and Philanthropist Robert F. Smith Named As 2019 Commencement Speaker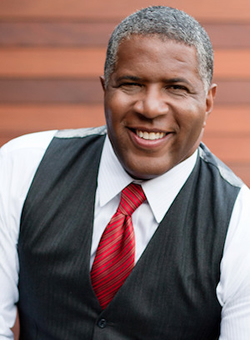 Morehouse College will celebrate its 135th annual Commencement exercise on Sunday, May 19, 2019, in a ceremony that will present degrees to more than 300 scholars and feature a keynote address by investor and philanthropist Robert F. Smith, Founder, Chairman & CEO of Vista Equity Partners.
Luminaries in business and the arts will also be recognized with honorary degrees for their dedication to leadership, service, and excellence at Commencement 2019. Academy Award-nominated actor Angela Bassett will be among the honorary degree recipients.
Smith, one of the most prominent and successful investors of the 21st century, was chosen to give the keynote address to the Class of 2019 for his inspirational journey as a visionary entrepreneur and scholar. The billionaire businessman will share insights from his upbringing as a child of educators and the path that led to his rise as a finance and technology giant.
Smith's firm, Vista Equity Partners, which he founded in 2000 and built into a billion-dollar enterprise, is an international leader in software and technology investments that currently manages equity capital commitments of more than $46 billion and oversees a portfolio of more than 50 software companies employing 60,000 people worldwide.
Smith is the largest private donor to the National Museum of African American History and Culture in Washington, D.C. and was the first and only African American business leader to sign "The Giving Pledge," an initiative created by Bill and Melinda Gates, and Warren Buffett in which wealthy individuals pledge to give more than half of their wealth to causes such as poverty alleviation, disaster relief, and global health and education. In keeping with his commitment to support education, Smith donated $1.5 million to Morehouse in January to fund an endowed scholarship and the development of a new park that will give students an outdoor study area.
"As Morehouse College celebrates its 152nd year of serving students, we are honored to welcome our community partner Robert F. Smith, one of the greatest business minds of our time, back to campus to share in the ceremony that is the highlight of the year," said David A. Thomas, President of Morehouse College. "His words of inspiration, and the presence of our other honorary degree recipients, will give the Class of 2019 a memorable experience that will challenge them to take the lessons that they learned as Men of Morehouse and become game-changers in their future endeavors."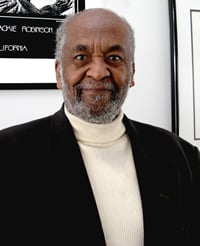 Commencement will be held at 8 a.m. on May 19 on the esteemed, historic campus green that lies in the shadow of Graves Hall, Morehouse College's oldest building. More than 3,000 people are expected to attend the festivities.
Honorary Doctor of Humane Letters degrees will be bestowed to Smith, as well as to Edmund W. Gordon, a leading psychologist and a professor emeritus at Yale and Columbia universities whose career has spanned 70 years. Gordon remains an expert in education access for minority and disadvantaged students.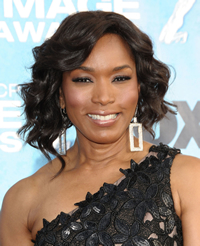 An Honorary Doctor of Arts degree will be conferred upon Bassett, a classically trained actor whose breakthrough performances in John Singleton's "Boyz 'N the Hood" and "What's Love Got to Do With It" set the bar high for women in Hollywood. Bassett, a regular on Fox's "9-1-1," also had a starring role in "Black Panther," a ground-breaking film and billion-dollar box office success that made history as the highest-grossing comic book feature ever in North America.
Morehouse College's 135th Commencement Ceremony will end a week of festivities that honors the rich traditions of academic excellence and brotherhood at the College. Baccalaureate 2019 will be held at 3 p.m. on May 18 at Martin Luther King Jr. International Chapel. The Rev. Dr. E. Dewey Smith, a 1986 graduate of Morehouse, will serve as guest speaker. Smith is the renowned senior pastor of The House of Hope in Atlanta and Macon, which have a combined congregation of more than 10,000 members.
In other activities, alumni will gather for a host of special events before Commencement. The Golden Tiger Anniversary Class of 1969 will celebrate its 50th anniversary; the Silver Tiger Anniversary Class of 1994 will celebrate its 25th anniversary; and the Class of 2014 will observe its five-year anniversary. Reunion schedule information is available at morehouse.edu.